THE CRATERS & FREIGHTERS NETWORK
A National Powerhouse with Local Accountability.
At Craters & Freighters Indianapolis, we offer a nationwide network of offices, warehouses, and a multitude of international resources to provide our shipping customers with individualized crating, packing, and a logical, smooth transportation process. Behind this powerhouse, however, you'll find your local team of shipping representatives who take on the responsibility of ensuring the safety of your valuable belongings and who are there for you to answer any of your questions or concerns.
Our nationally recognized shipping company is proud to offer a huge selection of shipping services with the knowledge to professionally custom crate, package, and transport any item with keen insight and the attention to detail necessary for a successful process. 
The Indianapolis team of freight shipping experts will seamlessly get your large antique pieces, valuable framed art, timeless sports car, industrial equipment, hazardous materials, or life-saving medical equipment wherever it needs to go with exemplary residential and commercial crating and shipping services.
We will design and create tailored wooden crates and inner packaging for the most delicate and sensitive items. 
If you're in need of a customized shipping and a logistical team, our local Craters & Freighters will deliver. We provide the confidence you need when shipping your valuables through experience and unmatched customer support.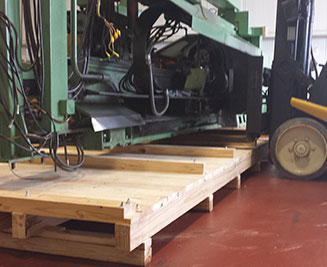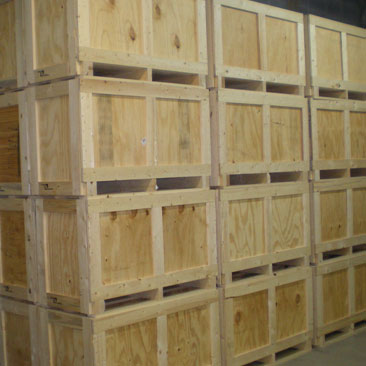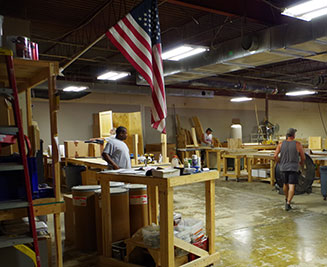 We help businesses and organizations of every type get their valuable assets to their final destination safely and efficiently. Craters & Freighters Indianapolis is devoted to the secure transport and arrival of oversized, fragile, sensitive, and heavy commercial items. We will take the precautions necessary for the safe entry into any country, by air freight or sea freight, ensuring that the customer is informed and providing peace of mind throughout the shipping process. If you think your commercial shipment is too difficult, we're up for the challenge.
We offer a vast selection of shipping services to minimize your stress, allowing you to keep your focus elsewhere. Whether you're shipping domestically or in need of international shipping services, our freight shipping company can handle it. If you're looking for a local Indianapolis crating and shipping company, we offer an extensive list of shipping services.
We treat your items as if they're our items, providing notable attention to detail and a comprehensive list of residential services to ensure your move goes off without a hitch. Let us help get your household belongings where they need to be through our meticulous packing and transporting experience, and our top-notch customer service.
Our teams have unparalleled knowledge in providing custom crating and custom packaging solutions. We have intense safety standards and meet all codes and restrictions when we build our custom wood crates. Using only the highest quality of materials, your valuables get to their final destination safely. You can rely on us to design and package your crate perfectly for your item.
FAST & EASY PROCESS
We can crate, pack, and ship your largest, most heavy, and valuable items.
When other crating and shipping providers step away from the more difficult projects, we refuse to back down. We enjoy being challenged and making the demanding jobs look easy. Additionally, we can fully insure your items while they are in our care (pickup, packaging, and transit to final destination).
STEP 1
Contact us to discuss your needs.
STEP 2
We provide a quote with a recommended approach.
STEP 3
Once approved we package, crate and/or ship your item.
While we can expertly provide any kind of shipping service you need, our expertise lies in comprehensive commercial shipping projects. 
We are skilled in the most challenging and demanding commercial shipping projects, specializing in designing the exact course of action to get your item from where it is, to where it's going, with the utmost care. 
We have you covered from reliable and noteworthy shipping services to competent, smart packaging and crating to full customer support through logistic management and customer satisfaction. 
Our commercial shipping services and support caters to those objects that are highly valuable, hazardous, sensitive, fragile, and oversized. If you think it's too heavy or bulky to ship, give us a call, we're up for it.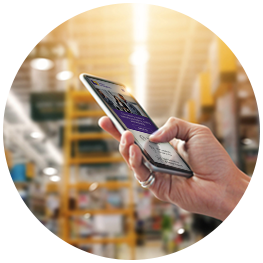 STEP 1
Contact us to discuss
your needs.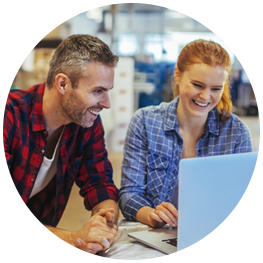 STEP 2
We provide a quote with a
recommended approach.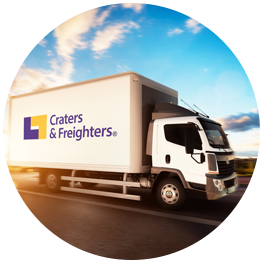 STEP 3
Once approved we package,
crate and/or ship your item.
Expertise that delivers.
Your Indianapolis Craters & Freighters excels in industry knowledge and offers an unparalleled code of conduct. We are unmatched by any other crating, packaging, and shipping service in the Indianapolis area.  Because we've stood the test of time, we can genuinely call ourselves leaders in the custom crating and shipping industry.  
We will always provide insight, protection, and accountability to your residential or commercial, domestic or international crating, packaging, and freight shipping projects- without hesitation.  If it can be shipped, we'll make it happen smartly and thoughtfully, and we say that with the utmost confidence. 
We will deliver exceptional customer service, reliability, and confidence to every tailored and unique crating and shipping job that comes our way.